Barcoding, Inc. Transforms RAIN RFID Data into Inventory Visibility
Learn how Barcoding's software transforms RAIN RFID data into inventory visibility, increases ROI—and even helps companies catch thieves in real-time.
Impinj has partners around the world who bring their own unique perspectives and offerings built on the Impinj platform. We asked our Gold-level partner, Barcoding, for their perspective on how RAIN RFID data improves inventory visibility. Read below to see how they have increased ROI for their customers and even helped a company catch thieves. See what Barcoding's Director of RFID Patrick Richgels had to say:

What applications does Barcoding support?
Barcoding builds and supports a wide variety of passive RFID applications. We have built custom solutions for general asset tracking, returnable containers, chemical inventory, WIP, pallet tracking, MRO parts inventory, loss prevention, and more. We've helped customers gain visibility of assets from fabric samples to motors and most things in between.
You mentioned MRO, can you provide more information about that solution?
Customers in charge of maintenance repairs and operations (MRO) find RAIN RFID provides ROI quickly with better inventory accuracy. It is essential that certain parts and equipment are in stock when needed the most. It also cannot be assumed that items are where they are expected to be. Our solution ensures that inventory is significantly more accurate and gives users a powerful locate function to assist when parts are misplaced or hard to find. Inability for staff to locate needed parts could result in lengthy line stoppages with very significant financial consequences.
There has been a lot of talk about RAIN RFID helping businesses drive digital transformation within their organizations. How does Barcoding help?
Our RealView software solution takes all the raw RAIN RFID read data collected and turns it into meaningful and actionable events. Custom integration with a company's ERP system allows our customers to take advantage of the data in a way that suits them best.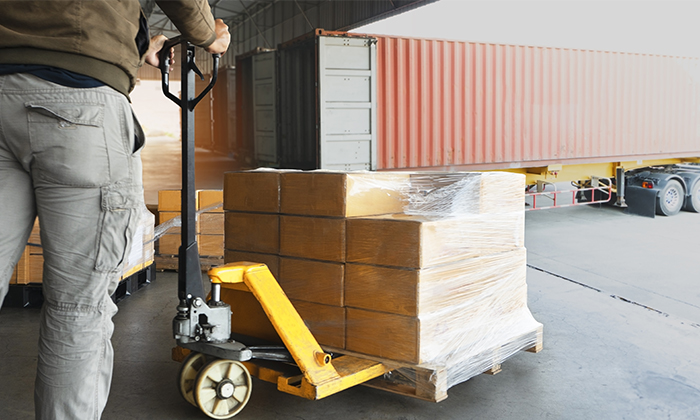 Can you describe a deployment or application that delivered compelling ROI?
There's quite a few. The first one that comes to mind, is a simple one. With very minimum infrastructure, we helped a customer expose an internal theft operation. By placing tags on high-value pallets, the thieves were caught in the act, right on the dock. Recovering just that one pallet saved them $65,000. The solution cost was only $35,000.
What are important things to consider when a company is evaluating if RAIN RFID is right for their business?
It's okay to start small! Sometimes a phased approach allows customers to realize ROI faster and with less risk. You don't have to solve all the issues in phase 1 but of course should be considering them along the way.
About Patrick Richgels
Pat Richgels is the director of RFID for Barcoding, Inc. where he is responsible for the development and delivery of RFID-based solutions. During his tenure, he has helped customers of all shapes and sizes realize the benefits of RFID technology and the impact it can have on an organization's efficiency and accuracy. Prior to Barcoding, Pat was leading the implementation of RFID applications within Monsanto Company (now Bayer).
About Barcoding
Barcoding is a supply chain automation and innovation company that helps organizations be more efficient, accurate, and connected. With extensive subject matter expertise in data capture, labeling and printing, and mobile computing, we are trusted to build and manage solutions for some of the best IT and operations teams in the world. Founded in 1998, Barcoding is headquartered in Baltimore, Md., with offices across North America (Chicago, Houston, Seattle, Montreal, Toronto, and Vancouver). For more information, visit www.barcoding.com.
RealView is a trademark of Barcoding, Inc.
---
Article tagged as:
---
---
Tuesday, June 23, 2020
Sign Up for the latest news
Looking for more content? We've got you covered
Learn more about Impinj and RAIN RFID in our resource library
Visit Library
Get the latest industry happenings delivered straight to your inbox