Astlix Q+A: RAIN RFID Solutions in the Textile Industry and More
Why Astlix, a Gold Impinj partner, chooses the Impinj xSpan RAIN RFID gateway when building solutions for their customers, and the challenges facing different industries.
Impinj is fortunate to have a diverse network of partners around the world who use the Impinj platform to build creative, groundbreaking solutions. This includes our gold-level partner in Mexico, Astlix, who recently sat down with us to discuss challenges in the textile industry and why they choose to use the Impinj xSpan RAIN RFID gateway for their solutions.
How long has Astlix been an Impinj partner?
Since 2014, Astlix has been an Impinj gold partner, offering our customers the opportunity to experience RAIN RFID technology using the Impinj platform. Astlix's priority is to develop RAIN RFID solutions and that is why we chose to partner with Impinj, the market leader and pioneer of RAIN RFID.
How would you describe your business?
We provide RAIN RFID solutions tailored to our customers' needs, with the objective of monitoring movements, automating operations and processes, and generating reliable data for the kind of decision-making that drives sales and improves customer experiences. We have hardware and software engineers that develop solutions around the Impinj platform according to our client's specific needs, as well as the processes that must be adapted to the new technology.
What do you think are the key benefits of RAIN RFID over other technologies?
RAIN RFID technology does not require a direct view or line of sight to obtain information. The product can be placed at random on a pallet, box or warehouse rack, and each item can be identified in a serial way. When the RAIN RFID tag is read, there is a continuous data flow providing control and accuracy.
RAIN RFID technology can be read at short and long range, even installed in internal and external environments. There is no need for human interaction to bring data from the tags, so it's easy to monitor the tags and their movements.
How have your customers benefited from your solutions using Impinj technology? Can you share some examples?
Department stores demand speed in their orders: our retail customers rely on us to find a solution that controls the input and output of finished products in the warehouse, and that validates both the labeling and the total number of pieces leaving the manufacturing plant to the warehouse. Our customers need to ensure that their orders arrive in the correct sizes and colors requested. RAIN RFID technology is an ally in the fight to make our customers' products more competitive, and to help them re-stock in a shorter time frame.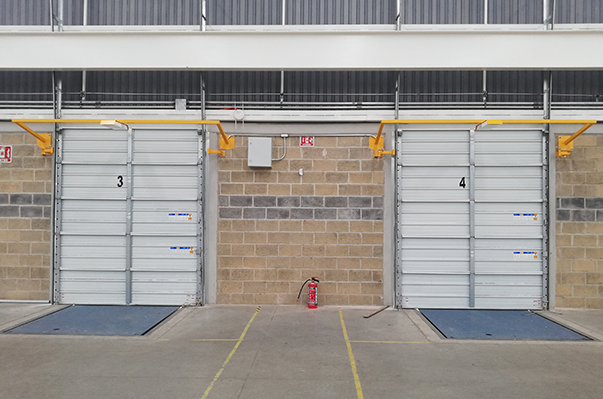 Astlix developed a customized RAIN RFID software kiosk to validate all the products they receive. This software kiosk implemented RAIN RFID handhelds and software for inventory and distribution. With Impinj technology, Astlix provided a complete RAIN RFID solution to these industries, with the following benefits:
constant visibility and inventory accuracy
a reduction of mis-shipments and returns
100% efficiency of the processes to supply orders
insight into historical product movements
a reduction in operating costs
In addition to these benefits, Astlix was able to reduce both human labor needs and order time by 75%: from four people to one person, and from 8 hours to 2 hours for an order of 15,000 pieces.
Can you tell us some innovative or unique ways that customers are using your solutions?
Another innovative use of RAIN RFID is how the Impinj xSpan RAIN RFID gateway is used in one of our solutions for distribution centers. Our solution was implemented at the entrance and exit for massive rolls of fabric, providing a constant and accurate tracking of both the movement and direction of products at the docks in real time, resulting in an accurate image of the inventory, reducing reception time and optimizing the efficiency in the distribution center. In this case, the Impinj xSpan gateway reduces operating costs, simplifies installation, and maximizes sales.
About Astlix
Astlix is an experienced RAIN RFID solutions provider, formed by an expert interdisciplinary group of collaborators to develop solutions tailored to your needs. Their knowledge in radio frequency, electronics, automation, design, and software development allow them to integrate functional solutions of excellent quality with cutting-edge technology.
---
Article tagged as:
---
---
Monday, March 22, 2021
Sign Up for the latest news
Looking for more content? We've got you covered
Learn more about Impinj and RAIN RFID in our resource library
Visit Library
Get the latest industry happenings delivered straight to your inbox