A Journey Through Healthcare, Made Possible by RAIN RFID
Take a tour through some common use cases for RAIN RFID in healthcare facilities around the world, from hospital linens to blood donations.
RAIN RFID has found a welcome home in hospitals and clinics worldwide. When a patient enters the healthcare system, they want a frictionless experience. Staff efficiency and facility preparedness mean everything. Cleanliness, the availability of resources, and access to the best tools and medicines — all are factors that can improve recovery times and protect patients' well-being.
RAIN RFID has made a splash in recent years as a solution for many things related to patient care.
Welcome to RAIN RFID General Hospital
Imagine you are a patient coming through the doors of the hospital for a short scheduled procedure. This hospital has embraced nearly all of the possible uses in healthcare for RAIN RFID. Your journey through RAIN RFID-assisted care has begun.
Hospital staff have RAIN RFID tag chips in their ID badges or lanyards. This allows hospital administrators to locate personnel when they are needed and record which caretakers interact with each patient, simplifying contact tracing in case of exposure or contamination.
Tagged for your protection
You enter your treatment room for your procedure. All the the surgical instruments, dressings, and other medical supplies have been tagged, as well. With RAIN RFID asset tracking, hospital staff can locate vital equipment in real-time and get to them quickly. By checking historical data, they can ensure the equipment has been properly sterilized and maintained.
Any donated blood or other biological materials that might be needed in your treatment have been monitored, logged, and tracked with RAIN RFID throughout their supply chains — from the moment they were collected to now. Caretakers can easily access information on each donor's blood type, medical history, and more, and log new entries into the recipient's own records.
The always-present problem of medical waste has also gotten a RAIN RFID makeover. Since there are many varieties of medical waste, each has to be dealt with in its own way. With tagged bags for hazardous biological materials and other tagged receptacles, hospitals can track where waste is disposed and who disposed it. The waste management staff monitors toxins, chemicals, pathogens, and even radioactive pollutants for safe disposal according to industry guidelines.
RAIN RFID follows you into post-operative care
You're now out of surgery, and you're being moved into a recovery room. RAIN RFID allows staff to ensure everything is fresh, clean, and sterilized for your comfort and protection. Healthcare facilities can track nearly every reusable asset with RAIN RFID. Housekeeping tracks bedding and linens embedded with RAIN RFID tags as part of their normal laundering process. The hospital can monitor the routines of the housekeeping staff to ensure that all rooms receive the attention needed.
Your doctors have prescribed post-surgery medications for you and a nurse comes by to administer them. You can rest easy these are the exact drugs your charts have called for, because the hospital pharmacy tracks all meds in their inventory with RAIN RFID. Medications are kept in a locked smart cabinet, accessible by only those trained professionals carrying the proper RAIN RFID fobs. The staff member's ID, time that they accessed the meds, and which meds are removed from the cabinet are tracked to prevent drugs going missing, or being improperly administered.
With its success to date, who knows what new uses the future will bring for RAIN RFID in the healthcare industry?
Learn more about the healthcare industry's embrace of RAIN RFID on the Impinj Blog.
---
Article tagged as:
---
---
Monday, August 29, 2022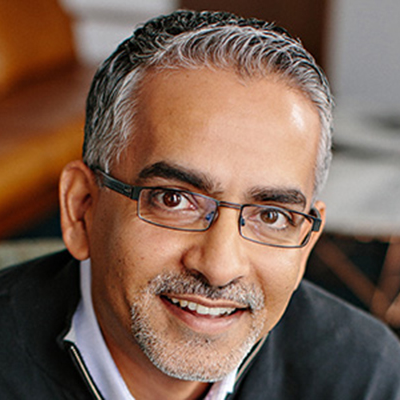 Sandy Murti
Vice President, Global Partner Development
Sandy Murti, VP for global partner development, drives partner engagement and leads business development, channel management, industry strategy, solutions architecture, technical marketing, and support.
Sign Up for the latest news
Looking for more content? We've got you covered
Learn more about Impinj and RAIN RFID in our resource library
Visit Library
Get the latest industry happenings delivered straight to your inbox