Gold Partner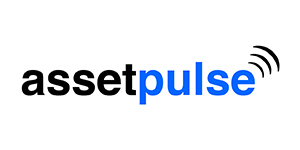 AssetPulse
AssetPulse offers complete RFID and other IoT-based asset tracking solutions to help organizations track, control, and maintain their assets in order to gain peak operational efficiency.
About AssetPulse
Our comprehensive asset tracking solutions are designed to play a significant role in an Enterprise's Digital Transformation strategy, with its ability to automate processes in diverse areas of the organization including R&D, Manufacturing, and IT Operations. We maximize the visibility of high-value critical assets, both indoors and outdoors, in order to increase operational efficiency. Our solutions are used extensively in R&D Labs and Clean Rooms to manage calibration by tracking the last known location of frequently moved test and measurement equipment. Manufacturing organizations benefit from increased automation in their lines when they use AssetPulse solutions to track WIP, Finished Goods, tools, and personnel on the manufacturing lines. IT Departments have a better handle on their IT equipment throughout the Enterprise and in Datacenters
Headquarters
1340 S De Anza Blvd Ste 106
San Jose, California
United States 95129-4644
Website
Industry Focus:Other
Impinj Products: Impinj Readers and Gateways
Partner Operates In: APAC EMEA North America
Primary Impinj Partner Network Track: Reseller
Authorized Reseller: Yes
Training Badges Impinj Platform
Partner Solutions
AssetPulse for Manufacturing Industries
Manufacturing
Impinj Readers and Gateways
AssetPulse's RFID solutions help Manufacturing organizations achieve their goal of being a paperless factory by automating the tracking of WIP, Finished Goods, Work orders, tools, raw material, and personnel on the line. Integrations with ERP, CMMS, and MES systems play a role in the organizations' Digital Transformation Strategies.
Learn More
AssetPulse for IT Asset Tracking
High-Tech
Impinj Readers and Gateways
AssetPulse RFID IT Asset Tracking software is a comprehensive solution that allows for efficient and painless inventory audits of IT assets in/out of the data center. It is used by IT dept. to the commission, distribute, and decommission IT assets accurately.
Learn More
AssetPulse for Oil & Gas Industries
Energy
Impinj Readers and Gateways
AssetPulse RFID solutions for Oil & Gas help with facilitating quick and accurate inventory along with the ability to perform rapid check-in and check-out of equipment as they are being sent to and from jobs.
Learn More
AssetPulse for Tracking Construction Equipment
Other
Impinj Readers and Gateways
AssetPulse RFID-based Construction solutions help in tracking construction equipment on job sites and in the warehouse thereby maximizing utilization and minimizing loss.
Learn More
AssetPulse for Lab Equipment Tracking & Management
Healthcare & Life Sciences
Impinj Readers and Gateways
AssetPulse RFID Lab Asset Tracking System facilitates efficient and timely calibration management of the lab equipment by tracking the movement of equipment through the labs and processing post-calibration paperwork. Annual inventory audits are easily accomplished with AssetPulse RFID solutions. Integrations with CMMS systems like Maximo are also available.
Learn More
Notice
: The Impinj Partner Directory includes third-party content and links that our partners provide. Impinj is not responsible for third-party content and makes no warranty, representation, or undertaking related to content, goods or services provided by any third party. Please refer to the Impinj.com terms of use, including Sections 4, 7 and 14. Your link to or use of a third-party website is at your own risk and subject to the third-party website policies, including those relating to confidentiality, data privacy and security.