Gold Partner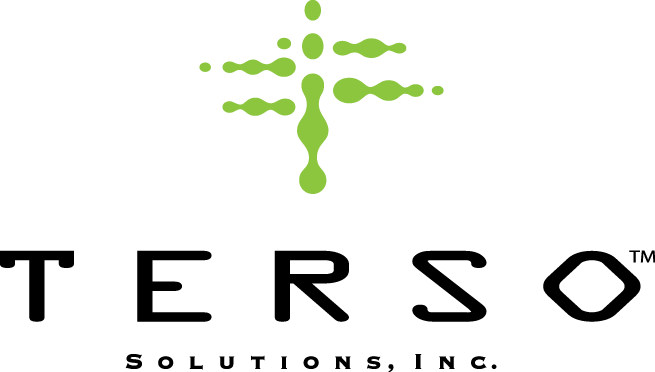 Terso Solutions, Inc.
Terso Solutions, Inc. is the leading provider of automated inventory management solutions for tracking high-value medical and scientific products in healthcare and life science.
About Terso Solutions, Inc.
Our mission is to liberate people in the healthcare and life science markets from the unruly beast of inventory management and frustrations with the status quo. This enables them to know now. It all started with a simple thought — "what if the technology that allows you to cruise through tolls without stopping or pay at a gas pump without swiping your card could be applied to healthcare and life sciences?" We pictured a world where the important yet stressful task of managing high-value inventory got a bit easier, time with patients got a bit longer, and being able to know now went from dream to reality. That was 16 years ago, but our dedication to inventory management is stronger than ever. We work with everyone from medical device manufacturers to independent software vendors to scientists at the bench. We know inventory - whether you need cabinets, refrigerators, software, or just a place to start, we can help
Headquarters
5540 Research Park Dr
Madison, Wisconsin
United States 53711-5377
Website
Industry Focus:Healthcare & Life Sciences
Impinj Products: Impinj Readers and Gateways
Partner Operates In: APAC EMEA LATAM North America
Primary Impinj Partner Network Track: Reseller
Authorized Reseller: Yes
Training Badges Impinj Platform
Partner Products
Software
Stratosphere
Healthcare & Life Sciences
Software
Outdated manual inventory management can be stressful, inaccurate, and time-consuming. A new class of inventory management platform awaits with Stratosphere. This easy-to-use, yet powerful web application delivers real-time inventory data from your Terso devices anywhere in the world, so you can Know Now
Learn More
Jetstream
Healthcare & Life Sciences
Software
Our partners use Jetstream to manage their RFID devices and analyze inventory across different devices, all from one integrated platform. Using Jetstream's open source projects and developer tools, our partners are able to better manage inventory across the planet. We give you the tools you need to build, analyze, and connect your devices through simple programming interfaces.
Learn More
Partner Solutions
RFID Cabinets, Refrigerators, Freezers, Mobile Devices, Read Points and Rooms.
Healthcare & Life Sciences
Readers and Gateways
We have a wide array of RAIN RFID-enabled devices. These can be anything from cabinets to mobile devices, to entire rooms retrofitted with RAIN RFID. These devices have the ability to transmit RFID tag information to our cloud-based API.
Learn More
Mobile RFID Devices
Healthcare & Life Sciences
Impinj Readers and Gateways
Keep travel simple and inventory safe while staying on-the-go with RFID Mobile Devices paired with our cloud-based platform software solutions. Track field inventory in real-time and identify products in seconds so you can ensure visibility at every step of the way.
Learn More
RFID Read Points
Healthcare & Life Sciences
Impinj Readers and Gateways
Impinj Tag Chips
With RFID Read Points and our open-API, cloud-based platform software solutions, adaptability is the name of the game. Fully outfit a stockroom or use only one at its point of use- whatever product or combination works best for you, improved product visibility is ensured.
Learn More
Notice
: The Impinj Partner Directory includes third-party content and links that our partners provide. Impinj is not responsible for third-party content and makes no warranty, representation, or undertaking related to content, goods or services provided by any third party. Please refer to the Impinj.com terms of use, including Sections 4, 7 and 14. Your link to or use of a third-party website is at your own risk and subject to the third-party website policies, including those relating to confidentiality, data privacy and security.