Gold Partner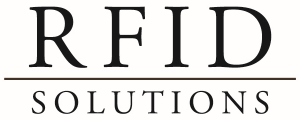 RFID Solutions
Provides RFID Solutions based on the Impinj product line, including custom software and application integration.
About RFID Solutions
RFID Solutions specializes in providing high-quality, easy-to-use, enterprise-ready, RAIN RFID systems to the global RFID market using the Impinj product line. The company was founded in 2006 and has extensive experience in designing and building RFID solutions that directly address customer's business needs, allowing them to achieve their goals and maximize their return on investment (ROI) using RFID technology. RFID Solutions believes that its success is built upon the success of its customers and works directly with them to produce cost-effective RFID solutions that are on time and under budget.
Headquarters
6440 Grebe Ct
Lake Worth, Florida
United States 33463-9318
Website
Industry Focus:Other
Impinj Products: Impinj Readers and Gateways
Partner Operates In: APAC EMEA LATAM North America
Primary Impinj Partner Network Track: Reseller
Authorized Reseller: Yes
Partner Products
Software
RFID Starter Tool
A FREE tool for getting started and working with Impinj RFID devices out of the box
Learn More
RFID Embedded Applications
Embedded Applications for the Impinj R700 and Speedway Readers
Learn More
RFID Revolution Express
RFID Middleware that supports all the Impinj RFID products
Learn More
GPIO Tool
The GPIO Tool is a free diagnostic RFID software tool for Impinj Speedway RFID Readers and Gateways. The GPIO Tool enables you to inspect the state of the input pins. With the click of the mouse, users can change the state of the output pins.
Learn More
Partner Solutions
Asset Tracking and Inventory Management
Other
Impinj Readers and Gateways
Impinj Tag Chip
Readers and Gateways
Highly customizable asset tracking and inventory management solutions
Learn More
RFID Software, Middleware, Application Integration,Custom Software Development
Other
Impinj Readers and Gateways
Impinj Tag Chip
Readers and Gateways
Easy to use RFID systems that directly address customer requirements and integration needs
Learn More
Supply Chain, Warehouse Logistics, and Distribution Centers
Supply Chain & Logistics
Impinj Readers and Gateways
Impinj Tag Chip
Readers and Gateways
Supply chain, warehouse logistics, and distribution centers
Learn More
File Tracking, Records Management, Criminal Evidence, Chain of Custody
Government
Impinj Readers and Gateways
Impinj Tag Chip
Readers and Gateways
Used for tracking civil, government, legal, and medical documents, and criminal evidence
Learn More
Access Control, Parking Lot, and Gate Access
Automotive Transportation
Impinj Readers and Gateways
Impinj Tag Chip
Readers and Gateways
Building and parking lot access control, gated entry, and barrier access
Learn More
Notice
: The Impinj Partner Directory includes third-party content and links that our partners provide. Impinj is not responsible for third-party content and makes no warranty, representation, or undertaking related to content, goods or services provided by any third party. Please refer to the Impinj.com terms of use, including Sections 4, 7 and 14. Your link to or use of a third-party website is at your own risk and subject to the third-party website policies, including those relating to confidentiality, data privacy and security.