Silver Partner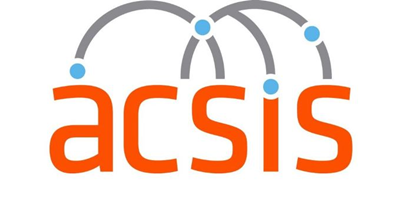 ACSIS
Visibility Solutions for the Extended Supply Chain
About ACSIS
For more than 25 years, we've been helping enterprises build more agile and responsive supply chains to improve efficiencies, increase profits, and deliver better experiences—for your employees, partners, and your customers. What makes us different? We provide the solutions you need for a real-time view of supply chain execution—connecting legacy systems, partner networks, and assets on the edge for better insight and smarter forecasting.
Headquarters
50 Lake Center Executive Parkway Suite 201 401 Route 73N, Building 50 Marlton, NJ 08053
Marlton, New Jersey
United States 08053
Website
Industry Focus:Supply Chain & Logistics
Impinj Products: Impinj Readers and Gateways
Partner Operates In: North America
Primary Impinj Partner Network Track: Reseller
Authorized Reseller: Yes
Partner Products
Software
Returnable Asset Management & Returnable Transport Items
Supply Chain & Logistics
Software
- Tracks RTIs(*) across the extended supply-chain in real-time to support accurate asset inventories - Manages the status of assets to ensure compliance and efficiency - Controls shrinkage and ensures proper maintenance and inspection of RTIs - Predicts demand to support improved planning and customer service (* ) Returnable Transport Items refer to reusable assets that move items in the supply-chain, ranging from large scale shipping containers down to pallets, trays, totes, baskets, etc
Learn More
Product Traceability
Supply Chain & Logistics
Software
- Item-level tracking and serialization across the supply-chain using barcode, RFID and other sensors - Edge data collection across supply-chain touchpoints ensures the most robust set of data is collected and analyzed - Automated visibility across multi-partner ecosystems to ensure regulatory compliance, improve public safety and enable sustainable supply chains
Learn More
Partner Solutions
ACSIS Supply Chain Visibility Solution for Asset Traceability
Supply Chain & Logistics
Readers and Gateways
The ACSIS Solution provides visibility to a company's RTI assets by scanning a barcode label or RFID tag and registering it into the system.
Learn More
Notice
: The Impinj Partner Directory includes third-party content and links that our partners provide. Impinj is not responsible for third-party content and makes no warranty, representation, or undertaking related to content, goods or services provided by any third party. Please refer to the Impinj.com terms of use, including Sections 4, 7 and 14. Your link to or use of a third-party website is at your own risk and subject to the third-party website policies, including those relating to confidentiality, data privacy and security.