Silver Partner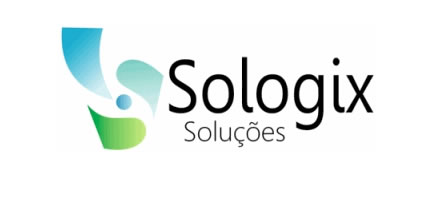 Sologix Solucoes
We are a technical consultancy services company for logistic projects, integration of innovative solutions in RFID, Barcode, RTLS, and a strategic partner in implementing IoT systems.
About Sologix Solucoes
We initiated our activities in 2001 in Europe as a partner of a Swiss company called Solid Solutions, and since 2014 we act exclusively in Brazil. Since then, we have focused on bringing technology solutions to the market with the most recent global technologies for data identification, collection, and integration. We are a reference in technical excellence and are recognized by customers, associations, suppliers, and partners. Its been over 20 years working with technologies for identification, collection, and integration of data. We have a wide experience within various segments, including industry, retail, services, and aggro-cooperatives, emphasizing logistics. About our company: Mastery of global encodes standard (GS1), strategic partnership with the main market manufacturers, high technical qualification team, RFID hardware manufacture & Industrial automation, implemented projects in Brazil and Europe, and Rain RFID lab
Headquarters
Rua CANDIDO BUENO 1299 SALA 05 PISO SUPERIOR
JAGUARIUNA, São Paulo
Brazil 13910-033
Website
Industry Focus:High-Tech
Impinj Products: Impinj Readers and Gateways
Partner Operates In: LATAM
Primary Impinj Partner Network Track: Reseller
Authorized Reseller: Yes
Partner Solutions
Consulting and RFID Solution Implemention
Supply Chain & Logistics
Impinj Readers and Gateways
Impinj Tag Chips
Sologix was selected to build an innovative system with an automatic finish product stock position based on RFID technology for one of Brazil's main steel pipe manufacturers. The system is fully integrated with SAP. It was developed a special solution with RFID technology to get overhead cranes automatic position. We also develop a special tag with magnet fixation for steel coils.
Learn More
Notice
: The Impinj Partner Directory includes third-party content and links that our partners provide. Impinj is not responsible for third-party content and makes no warranty, representation, or undertaking related to content, goods or services provided by any third party. Please refer to the Impinj.com terms of use, including Sections 4, 7 and 14. Your link to or use of a third-party website is at your own risk and subject to the third-party website policies, including those relating to confidentiality, data privacy and security.