Impinj RAIN RFID Products Provide Connectivity for the IoT
Know everything about every thing in your everyday world.
Give every item a digital life with the Impinj platform
The Impinj platform lays a foundation for developing IoT solutions that connect physical items to the cloud. Using RAIN RFID, our platform delivers data that helps you analyze, optimize, and virtualize every thing. We provide industry-leading performance, reliability, and ease-of-use that empower you to drive efficiency, increase profit, and delight the people you serve. Together with our partners, we're building a boundless Internet of Things.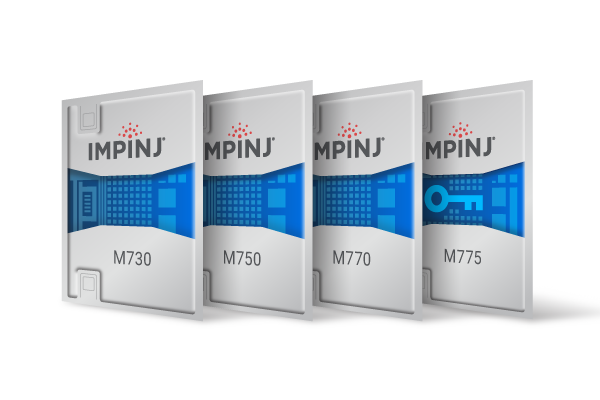 Impinj Tag Chips
Impinj RAIN RFID tag chips enable enterprises to determine the identity, location, and authenticity of any connected item. The Impinj M700 series tag chips — including the Impinj M730, M750, M770, and M775 — provide high performance, fast inventory capability, and advanced features ideal for retail. The Impinj M780 and M781 can store extended item attributes such as batch/lot numbers, net weight, or use-by dates. Impinj tag chips enable solutions for product authentication, high-speed inventory counting, loss prevention with touch-free self-checkout, and embedded tagging.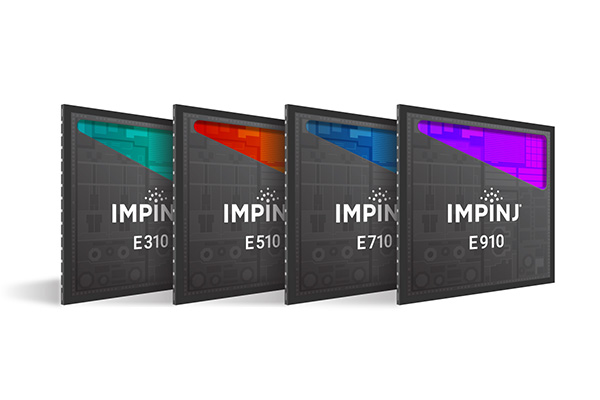 Impinj Reader Chips
Impinj RAIN RFID reader chips provide a foundation for designing a wide range of smart edge devices with embedded RAIN RFID read/write capability. The Impinj E family reader chips — including the Impinj E300, E500, E700, and E900 series chips — offer industry-leading performance and support for next-generation RAIN tags. The Impinj E family chips are designed for IoT devices that identify, locate, and authenticate large numbers of tagged items quickly in retail stores, distribution centers, warehouses, and many other settings.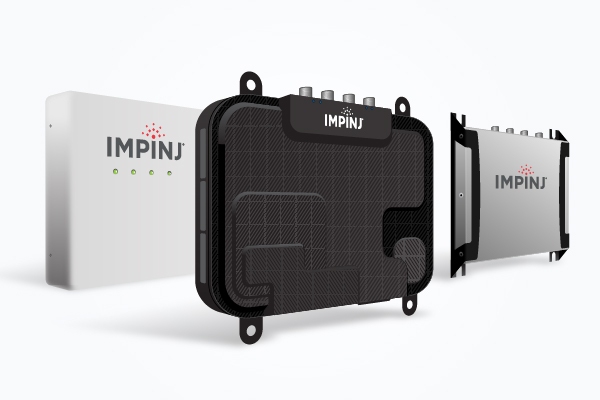 Impinj Readers and Gateways
Impinj RAIN RFID readers are edge devices that enable wireless communications between applications and everyday items that are tagged with RAIN RFID tags. The Impinj R700 reader is designed to support global RAIN deployments that need industry-leading performance, enterprise-grade reliability and security, and support for next-generation RAIN tags. Impinj gateways include advanced antenna arrays to continuously identify items and their locations within large areas. No matter your unique needs, Impinj readers offer flexible implementation.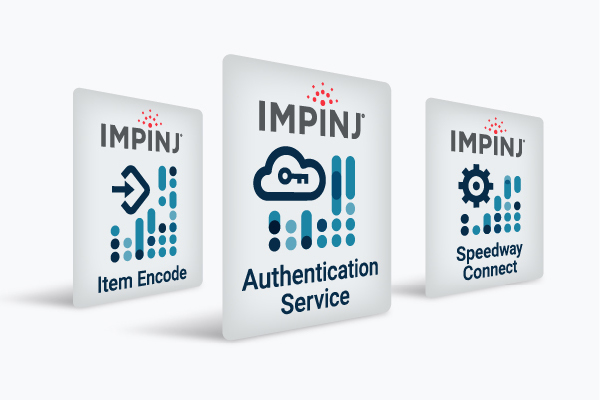 Impinj Software and Services
Impinj RAIN RFID software manages, configures, and delivers intelligent data processing to edge devices and smart items, enabling faster, simpler RAIN RFID deployments that integrate seamlessly with existing enterprise systems. The Impinj Authentication Service enables seamless authentication of Impinj tag chips that feature cryptographic authentication, helping prevent counterfeit items from ever reaching consumers.
Let's talk about how you can increase revenue, automate operations, and improve customer experiences.
Contact Sales
Get the latest industry happenings delivered straight to your inbox